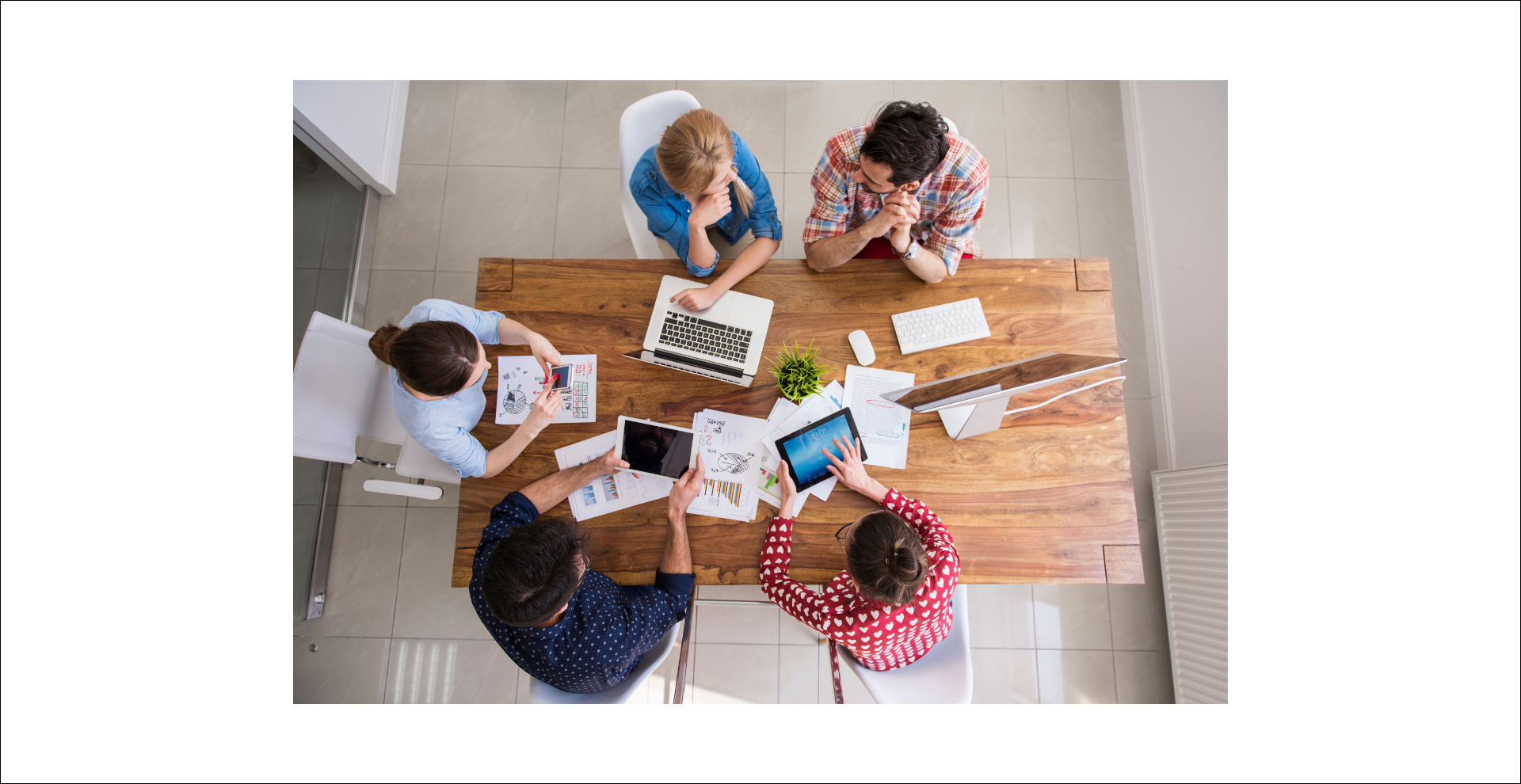 Organizations are eager to reach the finish line and declare a clear plan for their hybrid workplace strategy but can't seem to move common roadblocks from their path.
That's why it helps to have workplace strategy consultants guide the organisation and its teams as they navigate, evaluate, and ideate on solid hybrid work strategy.
Common roadblocks that teams encounter while in transition to a hybrid workplace include misalignment between staff and leaders on expectations for "in-office" time, low-impact or non-inclusive on-site events , ongoing disruptions that undermine leaders' plans to endorse necessary experimentation and evaluation while discovering the best hybrid strategy.
KEY TAKEAWAYS
Embrace candid conversations
Use what you already have
Test and learn
Strategy 1
Embrace candid conversations
Instead of asking, "how do we do hybrid?", start with a candid conversation to clarify what you're really trying to solve for beyond just making hybrid work "work".
For example, is the current approach rooted in simply assuaging fears or can it support lasting culture change?
TIP!
Hybrid working isn't just part remote work and part in the office in an equal measure mix (or any combination of the two). It requires new skills for teams and managers. Guided learning programs like our hybrid training modules can help your organisation skip the hybrid growing pains and build an effective hybrid way of working.
Strategy 2
Use What you already have
There's existing data within your systems that can spark ideas and a roadmap for experimentation.
Look for "bright spots" (the untapped & unlikely sources of insight) and "blind spots" (the areas where you may need new baseline data because of new unprecedented ways of working).
TIP!
Consider asking the "new since COVID" leaders and staff – they may have a wealth of insight from a unique perspective and experience.
Strategy 3
test & Learn
Step outside of your business-as-usual comfort zone. Where are opportunities to test out supporting a culture shift to Activity Based Working? Even for the most risk-averse organisation there are safe yet challenging opportunities to seek, test, measure and learn from.
TIP!
For a quick refresher on activity-based working to find a new idea to try check out the Veldhoen + Company 3-minute primer on Activity Based Working.
Ultimately, we will work with you to create a unique culture and environment where people will have the space to thrive, the freedom to genuinely connect with one another and will proudly work as a part of your organisation.