A Fabulous Change Management Tool: An Interview with Marcel Polk, CEO of Marsh Netherlands
28 June 2016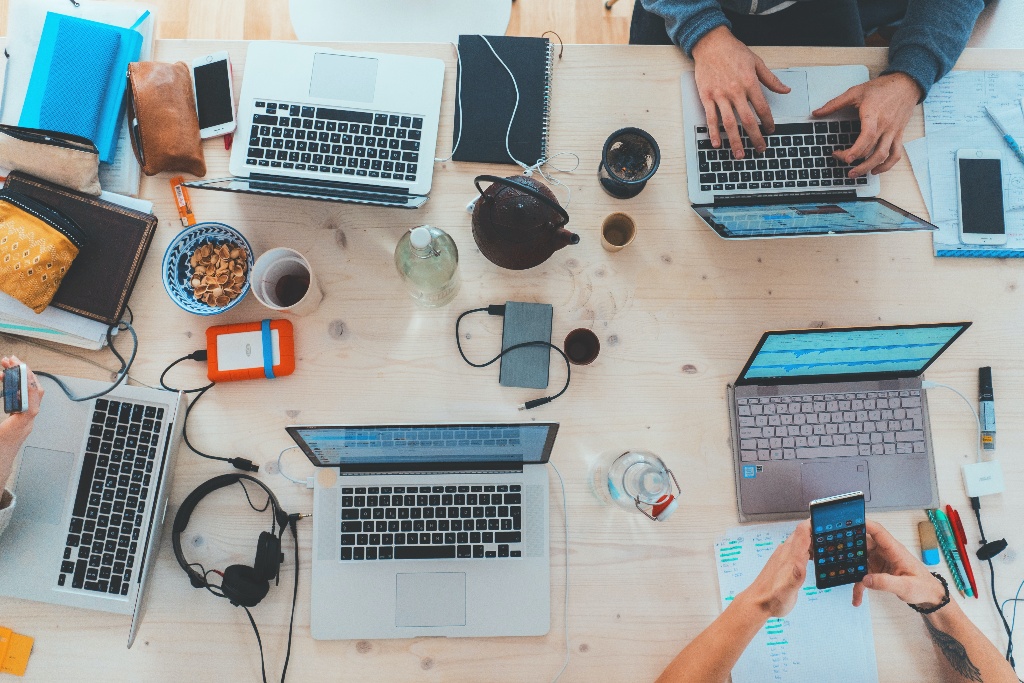 Marsh is one of the biggest insurance brokers and risk consultants in the Netherlands and part of one of the largest financial groups in the world. Marsh Netherlands has approximately 350 staff members working at four locations (Rotterdam, Amsterdam, Arnhem and 's-Hertogenbosch). When Marsh's management starting looking for new premises in Rotterdam – where the company has its biggest office by far – various contacts drew its attention to Veldhoen + Company.
An interview with CEO Marcel Polk of Marsh
"Our task was to transform ourselves from a restricted, conservative organisation into a transparent, service-minded consultancy," says Marcel Polk, CEO of Marsh. "As insurance brokers, we wanted to take the lead in providing a transparent service and cost structure. And we wanted our image to reflect that. That's why Veldhoen's integrated approach to the working environment appealed to us. In their concept, building, ICT and workstyle cannot be separated. They explained these elements convincingly in their first presentation, and we immediately felt confident that we want to work with them. It became clear that introducing a different way of working would have an enormous impact on our culture change.
Meet customers and be innovative
The next step was a lengthy brainstorming session with Veldhoen, on top of the Euromast in Rotterdam. During that session, we concluded that the fundamental purpose of our office was to give us a place to meet our customers and one another. We established that we had to do more to facilitate interdisciplinary cooperation because the complex nature of our work simply demands it. Customers expect us to be innovative and pro-active. The new working environment had to be equipped in a way that allowed us to develop and share ideas and concepts with one another. Last but not least, our new office had to support and project Marsh's core values: integrity, friendliness, openness, respect and helpfulness.
Talking to the business
The next step was to talk to employees in various departments. Veldhoen put all this input together and developed a concept and a plan for the new physical, virtual and behavioural working environment. Its workstyle consultants indicated what had to be done at what time, and what we needed to watch out for.
Proper guidance delivered
They guided us through the entire process and were very receptive to comments and criticisms. They have an enormous amount of experience when it comes to creating an environment that suits an organisation's culture, whether that means the interior design, the working methods, the furnishings or the facilities. But they also have considerable expertise in the area of change management. They know all the pitfalls and how to prepare our employees for the changes ahead. They provided important input during various department meetings and communication campaigns. After all, a lot of people find changes like this 'scary'. If you don't provide proper guidance, you could run into a lot of incomprehension and resistance. Veldhoen + Company's professional approach and its willingness to go beyond stereotypes and integrate specific wants and needs into the plan ultimately led to its success.
An Activity Based Workplace
The new office is radically different. In no way does the office concept resemble a traditional office environment. Access to people, resources and knowledge is clearly greater. It's much more natural for employees to consult one another and work in teams. Hierarchical barriers have been broken down. The management's decision to work according to the principles of this concept was unconditional. Like the rest of the staff, we don't have our own offices or any special furniture. That went a very long way toward getting the staff to accept the change.
Catching up and improve
I don't think that the concept has many disadvantages. A few employees have had problems. It's harder now to withdraw. Even when you're working in the cockpit, which is designed for concentration work, you can still see people walking past through the glass. People had to get used to that. It's also noisier in the larger rooms. You have to take other people into account more, but you quickly adjust. These are minor points compared to the advantages we've gained. What we underestimated somewhat is the amount of effort involved in digitisation. We have some catching up to do in that respect. But I'm very happy with the result. Every time I walk into the building, I feel proud. I feel the energy."
Ultimately, we will work with you to create a unique culture and environment where people will have the space to thrive, the freedom to genuinely connect with one another and will proudly work as a part of your organisation.