Data-Driven Workplace Innovation
Data-Driven Workplace Innovation
We specialise in using the way of working data generated by your organisation to uncover innovative solutions to questions such as:
What is the prevailing collaboration culture?

Are your social networks effectively channelling knowledge within your organization?

Are your employees onboarded efficiently?

Is your physical office space still aligned with the work your employees do?
Proprietary data tools built on 30+ years' experience
Productivity at work and team performance are best supported with a holistic understanding of your people's ways of working. Our tools include both a qualitative and quantitative approach to data.
Utilisation & Ethnographic Studies
We delve deep into the day-to-day operations of your organisation, providing ethnographic insights and utilisation data to refine your working environment. Take the guesswork out of the decision-making process and stop relying on what has worked for other organisations - one size does not fit all when it comes to ways of working and change strategy.

The Ways-of-Working Survey is Veldhoen + Company's own comprehensive tool to assesses and evaluates your organisation's current Way of Working, gathering valuable data to inform your future strategies.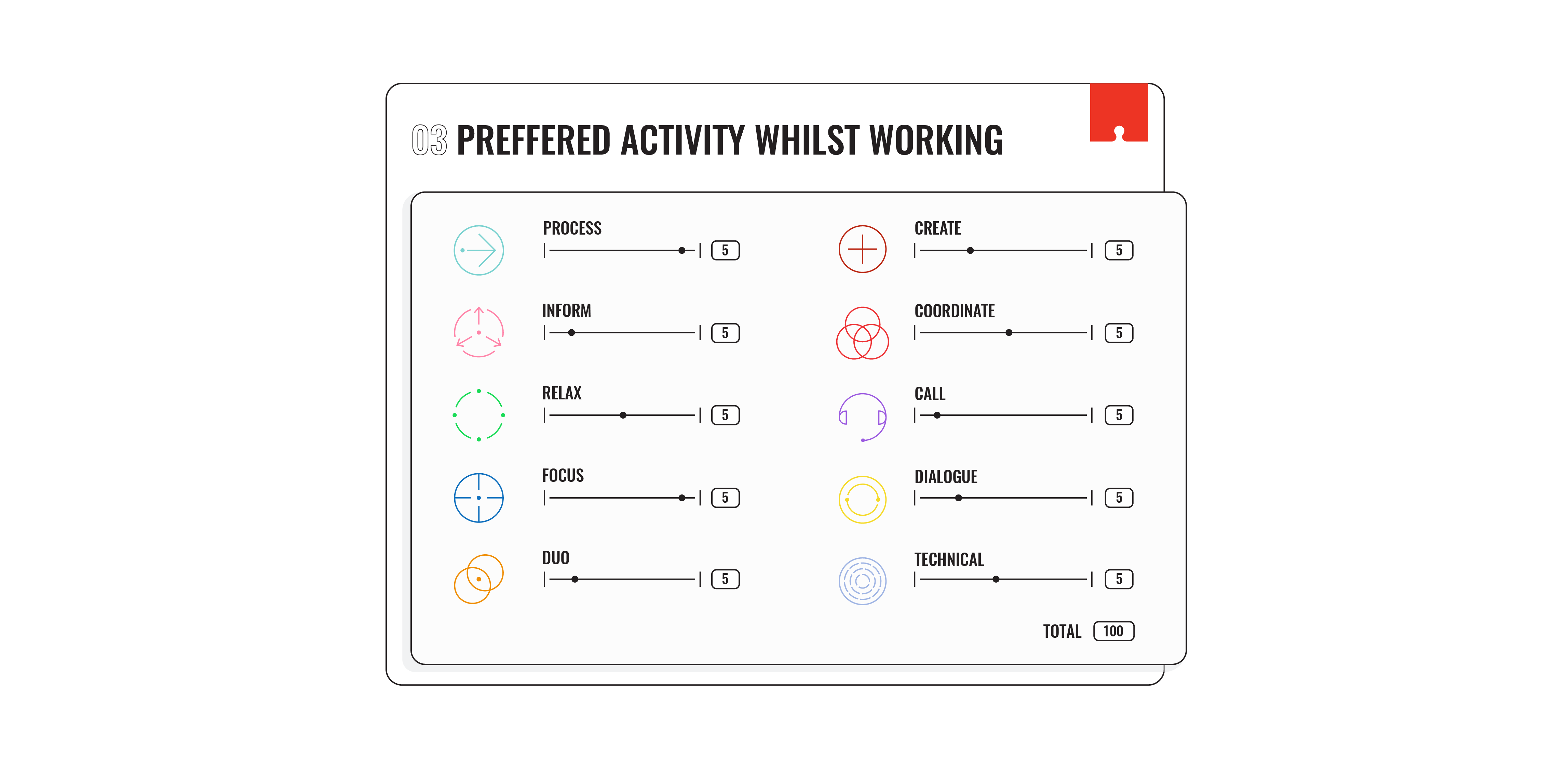 Workplace Capacity Calculator
Our Workplace Capacity Calculator enables organisations to calculate their future workplace capacity requirements, based on the available data (i.e., Utilisation, Ways-of-Working survey, badge data, workshop data). This tool can be used to create several capacity scenarios, to assess the impact on required m2 and costs.